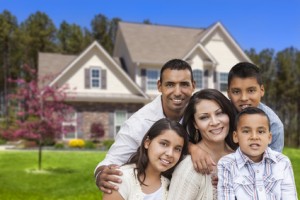 Bilingual Environments – Impact on Language Development
We live in a multicultural environment!  It is exciting to experience the cuisine and customs that are becoming a part of our community.  At one time, a third generation Texan might wonder what was being said between two shoppers conversing in Spanish in the grocery aisle.  Now, we are mystified by Farsi, Chinese, or Hindi.   On the other hand, my nephew, who is fluent in Japanese, now teaches English in Japan!  How fortunate some are to know more than one language!
Murphy Texas is very culturally diverse. As a speech pathologist in this community, I have frequently been asked if learning and speaking two languages simultaneously may negatively impact a child's language development or further slow language development for a child with a language disorder.   The short answer is no.  It is actually a great advantage for a child to learn two languages from an early age.  What a gift!  To learn more about language development and speech therapy Murphy families can contact Speech & Occupational Therapy of North Texas.
Annick Houwer from the University of Antwerp, in Belgium, shares the following recommendations for bilingual – or multilingual families
Do what comes naturally to you and your family in terms of which language(s) you use when, but make sure your children hear both (or all three or four) languages frequently and in a variety of circumstances. Create opportunities for your children to use all of the languages they hear. Read books to and with your children in each of the languages that are important to their lives.
Talk to all your children in the same way not, for instance, using one language with the elder and another language with the younger. Language is tied to emotions, and if you address your children in different languages, some of your children may feel excluded, which in turn might adversely affect their behavior.
Avoid abrupt changes in how you talk to your children, especially when they are under 6. Don't suddenly decide to speak French to them if you have only been using English. In this respect, beware of "experts" (e.g., doctors, teachers) who tell you to stop speaking a particular language to your child.  http://www.cal.org/resources/digest/earlychild.html
Research also has found learning more than one language, whether simultaneously or sequentially, is not generally detrimental for children with language disorders.  Children with SLI (specific language impairment) learned two or more languages at the same rate as learning one language.  So whatever challenges they might experience in one language, would be similar in the other languages – but not amplified. It is important is to be mindful of communicating frequently with a child with language challenges in both languages and to follow any recommended strategies from your speech pathologist as to how to generalize new language skills.    As with any child, reading books and increased vocabulary exposure will be very important – in all languages to which a child is exposed.  More information about this fascinating topic can be found at http://www.hanen.org/Helpful-Info/Articles/Can-children-with-language-impairments-learn-two-l.aspx
For more information about your child's language development or speech therapy, Murphy families can complete the language development survey at www.speechandot.com.  A speech pathologist will be happy to discuss the results with you at no charge.