Collin County, Texas
November 14, 2014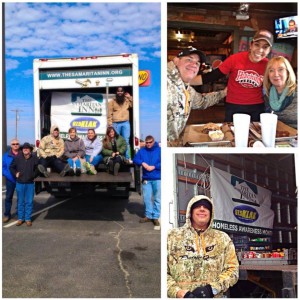 Speech & Occupational Therapy of North Texas is thankful to have the opportunity to support the Samaritan Inn. We make this charity a part of our regular giving since this is such an important community outreach. The Samaritan Inn provides shelter as well as training for families and individuals experiencing homelessness.
Most of us who live in Collin County are so fortunate to have a place we call home. On a given night, over 1/3 of those receiving services at "The Inn" are children. As pediatric therapists, we want to help make a difference in the lives of these children and their families.
We encourage others to consider supporting the Samaritan Inn with year-end giving. Current immediate needs for the Inn are:
Paper towels
Diapers, sizes 2 through 6
Twin blankets
Any of these items may be dropped off directly to the Inn between 9 am and 7 pm, any day of the week.
Samaritan Inn
Address: 1717 North McDonald
McKinney, Texas 75071
972-542-5302
To learn more about how you can support the Samaritan Inn, visit http://www.thesamaritaninn.org/
Or
https://www.speechandot.com/the-samaritan-inn-a-beacon-of-hope-for-families-and-individuals-in-collin-county-in-need-of-a-helping-hand/