How to Help a Child with Dyspraxia at Home
When your child is diagnosed with dyspraxia it's only natural for you as a parent to want to help them. It's great that you're showing this concern because your commitment and involvement will really help them improve their speech. With this in mind, you should know that there are a few things that you can do at home to help your child.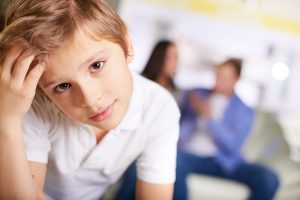 Help Your Child Communicate
You must stop responding to your child when he screams, rants, kicks, hits, or simply points at objects. Remember, your child can speak so don't respond to these things. They're simply frustrated because they have good comprehension skills but can't communicate their desires to you. There are several ways you can communicate with them here, including:
Create picture boards
Get your child an augmentative communication device (a portable picture board that speaks when touched)
Learn sign language with your child – although you may fear that this will stop your child from learning to speak, studies show the opposite is true: sign language gives you're a child a queue to help them communicate better
Require a speech attempt from your child, then praise them and give them what they want (within reason, of course). Even a close approximation is better than no speech at all.
Learn a New Letter Each Day
Have a "letter day" where your child points out and says as many things as possible that starts with that letter.
Have Fun with Notebooks
Create a special speech notebook with your child. Have him find pictures in magazines that contain sounds they can already say. Paste these pictures in a notebook so your child can practice saying these words. Continue adding pictures that are consistent with your child's ability.
Repetition in Children's Books
Children already love books that contain repetitive words and phrases so include them for speech practice (e.g. Chicka-Chicka Boom Boom for the /ch/ sound). Make sure you choose books that fit within their capabilities and add lots of praise as your child tries saying the words.
Games
Play games and while doing so, give them a reason to talk to you (e.g. have them tell you how many spaces they're going to move). You can even play bingo with your child's picture board (e.g. have them tell you the name of the picture before covering it with a chip).
Conclusion
There are many ways you can help your child with dyspraxia. These are just a few of them. For other ideas or help, make sure you reach out to The Speech and Occupational Therapy Center of North Texas.