Hot Fun in the Summer Time!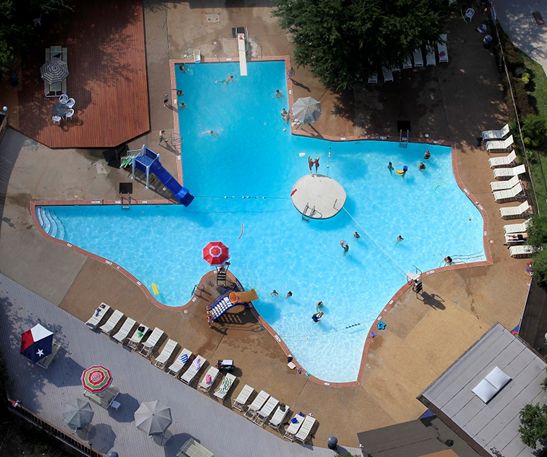 Many parents today will not recognize the catchy title to the popular Sly & the Family Stone tune from the early 70's. But grandparents will!!
This song brings back feelings of lazy, laid back summer days. For families with young children, summer may not feel too carefree! Especially in the busy communities of Collin County. So what can you do with long summer days to keep everyone occupied in healthy ways? As a speech pathologist, I would recommend limiting time with TV, social media and video games. Kids need to move around, experience different environments and interact (with real people, please)!
Speech & Occupational Therapy of North Texas stays very busy during the summer months helping children and families! If your child is currently receiving speech therapy or occupational therapy services with us or at school, or if you suspect your child might need therapy, summer is an excellent time to get more intensive treatment while your child is out of the structure of a school day. Pediatric therapy is primarily play based or includes a variety of games and activities. So it is a fun, productive way to stay cool in the heat of the day! We would be happy to talk to you about the evaluation and therapy process if you are new to our clinics. Or we can also help current clients determine if it would be appropriate to increase treatment during the summer months. We are network providers for most major insurance plans.
As a native to Collin County I have a few more suggestions for summer fun!
Heard Natural Science Museum & Wildlife Sanctuary.
The Heard Museum is a fantastic natural retreat in east McKinney. They have cool dinosaur displays featuring prehistoric bones from the Collin County area. They also have walking trails and animal exhibits, as well as a gift shop. Contact them at www.heardmuseum.org
1 Nature Pl, McKinney, TX 75069
(972) 562-5566
North Texas Performing Arts Camp
What could be more fun for an outgoing child than unleashing his or her creative side through participation in theatre? Performing arts can also be appealing for those on the shy side. North Texas Performing Arts Camp (NTPA) has several locations; Plano, Frisco, McKinney… To find out about upcoming performances and camps, visit:
https://planochildrenstheatre.org/locations/plano
Parks and Recreation Centers
Our local parks and recreation centers have great indoor and outdoor activities for the whole family. Everything from swimming, to camps, to family movie nights! Check out the activities, camps and classes open for summer registration at the following links.
http://www.plano.gov/204/Parks-Recreation
http://friscofun.org/520/Parks-Recreation
http://www.mckinneytexas.org/Index.aspx?NID=114
http://www.murphytx.org/110/Parks-Recreation
Collin County Adventure Camp
I mentioned I am a Collin County native, Farmersville to be exact. I love to drive around in the country with my son, Sam. Sam has autism and he enjoys riding and looking for windmills. We were excited to find the Collin County Adventure Camp near Anna Texas. This camp is a true back to nature setting, with great summer camp opportunities. Find out more about upcoming camps at:
http://collincountyadventurecamp.org/
Texas Pool
Another true Collin County gem is the Texas Pool located in south Plano, just west of central expressway. Built in 1961, it is one of the oldest public pools in the area! Now that doesn't sound all that old to me, but to some it may sound ancient. It is a huge salt water pool in the shape of the great state of Texas! Every family needs to check out the Texas Pool. And plan a picnic because there are plenty of trees and tables!
http://www.texaspool.org/
The Public Library
The speech therapist in me strongly encourages everyone to visit the local library! There is nothing quite like being surrounded by so many books and comfortable places to sit and enjoy them! Many libraries have story times, so contact your closest location to find out.
Speech and Occupational Therapy
Speech and Occupational Therapy of North Texas has clinics providing occupational and speech therapy in Frisco, McKinney, and Plano. Please call us at 972-424-0148 to see how we can help you get more fun (and enrichment) out of your summer.