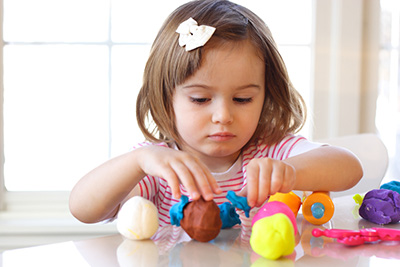 Home Activities to Improve Fine Motor Skill Development
Fine motor skills are essential for child development. Therefore, always make sure your child is involved in different home activities to help in her growth. Experts believe that kids of this generation have weaker motor skills compared to previous generations. This could be due to the changes in the ways toddlers are brought up. Some children also experience delays in how their fine motor skills develop, so it is important to have ideas on ways of improving their skills.
How Do Fine Motor Skills Help Your Child?
For your child to be active and have a healthy cognitive function, he or she needs to develop excellent motor skills. These skills help a toddler to enhance the body strength as well as be able to move the different parts of the body, such as whole hand and whole arm, pincher grip, and Pincer grip. That makes it easy for your child to hold something, climb, or run up and down. This is not a stage as many parents think it's a skill that should be developed through different activities at home or school.
What Are Some of the Home Activities That Can Help Improve Fine Motor Skills?
As much as you love your child, make sure he or she undertakes different activities at home to enhance their fine motor skills. There are various home activities that you can use to improve fine motor skills which include:
Sorting small objects at home, such as buttons, beads, or dried beans – choose the objects that can be sorted either by size, shape, or color, then give it to your child to do the sorting work and provide a small bowl or a tray where to sort them.
Placing pipe cleaners or straws into a bottle.
Pouring water from one container to another – here, your child will get better by the way she holds the small jugs and eventually develop grip.
Hanging clothes with pegs, this is quite a great skill. Get your child to help you in laundry and allow him or her to hang the doll clothes with pegs.
Putting coins into a money box – kids love the sound coins produce when they get into the money box. Give them that job of placing the coins through the small hole in the money box.
Drawing or writing. While you are doing your work at home, you can get your kid a pen and a drawing board. Kids like doing what others are doing, so while you are writing something or making some notes, allow your child to use his or her pen also to write.
Your child should be actively involved in various home activities for natural motor skill development. Do you want to have some help for your child to develop these motor skills? Contact us and let us help.